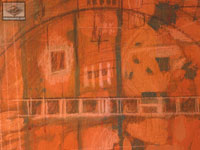 Technology Is Not Enough
Apple Computer taught us that it is not raw technology that matters. It is how it integrates to make our lives better, our organizations more efficient - such that we create products and services that hang together so they work for people. Busy people. Inspired people.
Your people.
---
People & Technology
But the question is: How do you integrate technology into the skill-sets of the people you have today, for the needs you will have tomorrow?
Because, if you can't use the people you have, you have to hire someone else. And in these difficult days, that's not a solution. That's organizational suicide.
Our response: You actually have the people that you need. And they don't have to be techo-geeks.
It's not that your people are not capable of being technically proficient, it's that the technology you've bought in the past did not speak to them - AS INTELLIGENT PEOPLE - and it didn't pilot them through the confusing waters of making complex systems work in your organization.
In short, technology has not been conducive to running a real, people-centered business or organization.
That's unfortunate, but not necessary.
---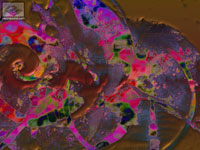 The Visionsound Solution
At Visionsound, we take off-the-shelf technology, optimize and "templatize" it so it is stable and saves you money. Then we add content templates within the system so it's understandable by normal, smart people.
Like your people.
Because the only way a technical solution will ever be sustainable is by helping the people you have now BE the people you need tomorrow.
That's our calling. To successfully bridge the organization you have today, into the organization it can be tomorrow.
Now that's technology that works for all of us!
Please take a look at our solutions and their pricing. We think you'll find that we are more than competitive.
But what is not priced in, is our intention to make your organization successfully sail these troubled waters into a bright new future.