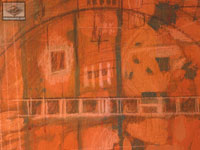 Outside of the Box
Everyone - and I mean everyone - can be a producer or a film director or an author or a singer or a whatever...
Well, not REALLY, but technology has empowered people to be creative with the incredible power of engineered tools, software and expertise.
And that's a great thing, actually. It allows people to realize that they are capable of being creative. It takes already creative people and allows them to cross-pollinate with other creative people and ideas.
Positive, positive, positive.
But even the young folks realize that there is a difference between those who really can and those who really can not. And it's not easy to hide behind technology when you have to show up live and in color.
---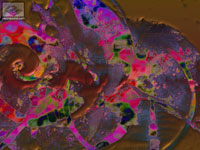 A Different Kind of Artist
So the world needs artists who can fit into a multi-dimensional media environment - they need to be able to perform, to understand an audience and relate to it. They need to have a talent that is so developed that they can instantly present something extraordinary - be it dance, be it theater, be it song. And they have to have ideas that are ripe for a society moving ever faster, with a deeper spiritual need for the kind of artistic and creative content that changes people from the inside out.
These are the artists that Visionsound is interested in. Those who actually can. Those who have more than one singular talent. Those who have something important to say. Those who are bigger than the canvas they are to populate.
Just because most companies want make a quick buck off of a quick deal, doesn't mean that artistic development is not needed.
It simply means that someone who gets it has to do that work...